JAMES BOND MUSEUM NEWS

Bond model Bond Girls
Skyfall
villain Jens Hultén in new Bond movie met Mr. James Bond Gunnar Schäfer

NRK Norge visit The Bond 007 Museum Sweden Nybro talk with Mr Bond...James Bond about Skyfall.

b.dk/film/mitt-namm-ar-bond.-james-bond
*
berlingske.dk
Mitt namm âr Bond. James Bond.

nrk.no/serie/filmbonanza James Bond Sweden
– Mitt navn er Bond - Gunnar Bond abcnyheter.no/reise/2014/04/02/besok-james-bond-i-sverige
*tv4./nyhetsmorgon?title=james_bondfilmen_fyller 50 år
* Deckarhuset.se/bond-james-bond-007-museet/
*Smålandsposten James Bond 50 year James Bond
*Sveriges Mr James Bond,i har blivit intervjuad av Aftonbladets Jan-Olov Andersson som själv besökte James Bond museum



Champagnetest in Champagne Bollinger baren i James Bond 007 museum i Nybro Sweden
BMW 1200 Cruiser Motorcycle from Tomorrow Never Dies in James Bond 007 museum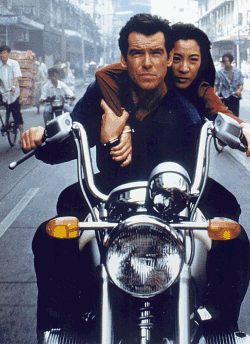 Nils Gunnar Bond James Schäfer operates the world's only James Bond museum in Småland Nybro Sweden.
This year, the museum 10 years and he has no plans to lay down his life project. "I do not care what others think. I do this for my own sake. You've gotta believe in yourself and your own dreams. " .


Dagbladet Norge to James Bond 007 museum Nybro Sweden Dagbladet20120421.pdf page 42-45
Glastron GT 150 James Bond's boat in "Live and Let Die" The boat in The James Bond 007 Museum Nybro Sweden


BMW Z 3 from in The James Bond Museum Nybro. BMW Z3 Goldeneye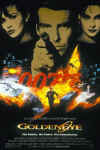 Smålandsposten James Bond 50 year James Bond
James Bond 007 Museum art and painting by Mr James Bond


James Bond Fest Skyfall Event Sverigesradio Premiär på fredag för Skyfall Sverigesradio James Bond gästade P4 Kalmar Casino Royale Ian Flemings first book first impression first print 1953 in The James Bond 007 Museum




German Johannes Schäfer fled from the war. Low 8 hours in (Öresund channel between Copenhagen and Malmö) of ice water. "I would rather die at sea than in Russia" I'll still die in Russia, a bullet will kill me, I may as well die in the ocean.
James Bond's father Johannes Schäfers 100 years 28th March 2011. Johannes was born in 1911 in Rosenberg Germany.In 1959 Schäfer's father, who had been a German secret service agent during the Second World War, disappeared in mysterious circumstances
James Bond "A Father Figure"
Author: James Bond Gunnar Schäfer

thelocal Sweden`s news in English
"Vesper" Dry Martini in Ian Flemings Film Casino Royale

London's ST. James Dukes Bar serves Ian Fleming James Bond Martinis
"Vesper" Dry Martini in Ian Flemings Film Casino Royale