James Bond Homepage
007museum@telia.com
Donations/Gåvor
James Bond Museum



EON Productions movies


1. Dr No 1962
2. From Russia With Love 1963
3. Goldfinger 1964
4. Thunderball 1965
5. You Only Live Twice 1967
6. On Her Majesty`s Secret Service 1969
7. Diamonds Are Forever1971
8. Live And Let Die 1973
9. The Man With The Golden Gun 1974
10.The Spy Who Loved Me
11.Moonraker 1979
12.For Your Eyes Only 1981
13.Octopussy 1983
14.A View To A Kill 1985
15.The Living Daylights 1987
16.Licence To Kill 1989
17.Goldeneye 1995
18.Tomorrow Never Dies1997
19.The World Is Not Enough 1999
20.Die Another Day 2002
21.Casino Royale 2006
22.Quantum Of Solace 2008
23. Skyfall 2012
24.James Bond 24

Not included in
Bondserie or
EON Productions
Casino Royale 1954
Casino Royale 1967
Never Say Never Again 1983

Producer
Albert "Cubby"Broccoli
Harry Saltzman
Barbara Broccoli
Michael G,Wilson

Writers to all Bond books
Ian Fleming
Amis Kingsley
Raymond Benson
John Gardner
Charlie Higson
Sebastian Faulks
Jeffery Deaver
Neal Purvis screenwriter
Robert Wade screenwriter
Bondbooks

James Bond actors
Barry Nelson
Sean Connery
George Lazenby
Roger Moore
Timothy Dalton
Pierce Brosnan
Daniel Craig

James Bond Composers
Monty Norman 1
John Barry 11
George Martin 1
Marvin Hamlisch 1
Bill Conti 1
Michael Kamen 1
Eric Serra 1
David Arnold 5
James Bond Music
22 Best Bondsoundtrack

Allias MI6
Moneypenny Maxwell/Bliss/Bond
Q Llewelyn/Cleese
M Lee/Brown/Dench
CIA Felix Leiter

Bondgirls
Honey Ryder Ursula Andress
Britt Ekland
Izabella Scorupco
Maud Adams
Kristina Wayborn
Mary Stavin
Halle Berry JINX

Bond Villians
Jaws (Rickard Kiel)
Venz (Dolph Lundgren)
Pinewood Studios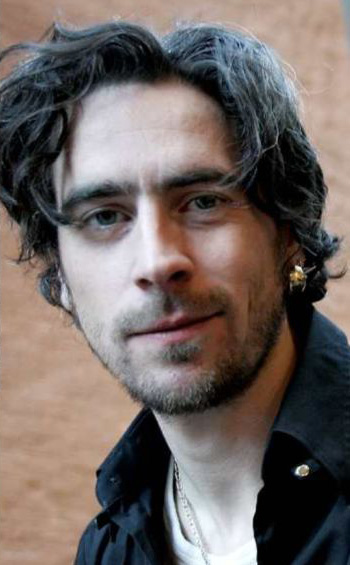 Swedish actor Ola Rapace is in London to take part in the new James Bond film "Skyfall", according to his agent Aleksandra Mandic.
"Ola is in London right now filming, we are really happy about that," she said to news agency TT Spektra.

Rapace, best known in Sweden for roles in the popular TV series "Tusenbröder" (literally: a thousand brothers) and the first season of the Swedish TV series "Wallander", based on acclaimed Swedish crime writer Henning Mankell's books.

Internationally, his most notable work is in the film "Together" from 2000, directed by Lukas Moodysson, which won several awards at international film festivals.

The Swedish actor is the latest to join the cast, which already boasts celebrities like Daniel Craig, Javier Bardem, Ralph Fiennes and Dame Judi Dench.

However, according to the Expressen daily it is not yet official what role Rapace is playing.

"I am not at liberty to divulge what it is about or how important a role it is," Mandic told the paper.

Rapace is the latest of a slew of Swedes who have featured in previous Bond-movies, including legendary actress Britt Ekland (The Man with the Golden Gun, 1974), Maud Adams (The Man with the Golden Gun, 1974 and Octopussy, 1983), and Izabella Scorupco (Goldeneye, 1995).

Swedish actress Mary Stavin also had small parts in "Octopussy 1983" and "A View to a Kill" (1985).
Swedish actress Kristina Wayborn also had small parts in "Octopussy 1983".
Swedish actor Hans "Dolph"Lundgren had a small role 3 sek.as Venz in Bond movie
"A View To A Kill 1985 " (Levande Måltavla) 1985.
Helen McCrory, Ola Rapace
James Bond 'Skyfall' Adds Helen McCrory, Ola Rapace To Cast As Cameras Roll
As filming got underway Monday for Skyfall, the names of two additional actors but not their characters' identities were posted on the movie's Helen McCrory and Ola Rapace, former husband of Noomi Rapace, apparently in his first English-language role. Last week's reveal
OLA RAPACE – PATRICE

Den begåvade skådespelaren OLA RAPACE är mest känd i Sverige för sina roller i tv-serierna Tusenbröder och första säsongen av Wallander, baserad på Henning Mankells Kurt Wallander-böcker. Utanför Sverige uppmärksammades han för sin roll i Lukas Moodyssons film Tillsammans (2000). De internationella lovorden återkom 2010 med Pernilla Augusts film Svinalängorna, som vann publikpriset vid filmfestivalen i Venedig 2010 och också två Guldbaggar. Rapace är också känd för rollen som Daniel Nordström i den danska polisserien Anna Pihl. Han medverkade också i den engelskspråkiga filmen Rancid (2004).

Ola Rapaces senaste projekt är filmatiseringen av Maria Langs pusseldeckare i femtiotalsmiljö och filmen om den legendariske boxaren Bosse Högberg, That's why they hate us.